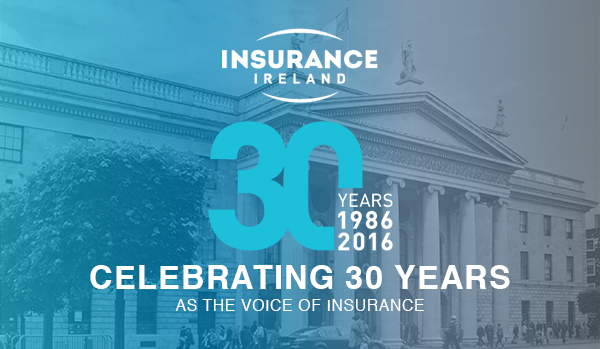 Acknowledgement of our Sponsors & Supporters
Visit: www.ieconf2016.com for more information on the conference.

With only 8 weeks to go to the industry event of the year, Insurance Ireland and Insurance Europe would like to gratefully acknowledge our sponsors and supporters of the 8th Insurance Europe International Conference and Insurance Ireland's 30th Anniversary celebration events programme on Wednesday 25th May 2016.
Insurance Europe's Conference Sponsors

PLATINUM SPONSOR
Milliman is among the world's largest independent actuarial and risk consulting firms, delivering market-leading services and solutions to clients for over 60 years worldwide. With a range of professionals including actuaries, technology experts and risk managers, they combine global experience with local knowledge to deliver thoughtful and cutting-edge solutions in partnership with clients.

GOLD SPONSOR
Mazars is an international, integrated and independent organisation specialising in audit, advisory, accounting, tax and legal services. They believe the best strategies are driven by collective intelligence. In a highly competitive market, insurers, reinsurers, pension funds and brokers are facing key challenges. Across europe Mazars specialist insurance teams help the world's largest insurance players effectively manage ongoing changes.
BRONZE SPONSOR

DST Systems is a global provider of technology based service solutions that enable clients to grow their business and provide exceptional customer experiences. We help our clients connect to their customers to help them save, protect and grow their assets plan for retirement and live a healthy lifestyle.

BRONZE SPONSOR

IFDS is a joint venure between affiliates of State Street Corporation and DST Systems Inc. Together they form part of the world's largest investor record-keeping/transfer agency services provider.
BRONZE SPONSOR

Capita is a leader in business process outsourcing and the major supplier of services to the UK life and pensions industry. They are a key player in Ireland and an emerging supplier in Europe and the Middle East. They are among the UK's largest supplier of insurance services commited to delivering service excellence through working in partnership with their clients.

BRONZE SPONSOR

Silverfinsh, part of the MoneyMate Group helps companies cope with an expected inundation of requests for information from insurers to meet their regulatory reporting requirements under the new Solvency II regulations. Silverfinch allows fund managers to seamlessly and cost effectively service their insurance clients needs while also providing information to fund managers about their clients and the ways they invest in their funds.
BRONZE SPONSOR

TMF is a Global Business Operator renowned for helping clients operate and invest seamlessly, in and beyond their home markets, by providing Global Business Services that allow them to focus on their core competencies, their products and services.

CONFERENCE SPONSOR

Aon Benfield, a division of Aon plc, is the world's leading reinsurance intermediary and full service capital advisor. They empower clients to better understand, manage and transfer risk through innovative solutions and personalised access to all forms of global reinsurance capital across treaty, faculative and capital markets.
CONFERENCE SPONSOR

IRC offer subordinated debt as a capital solution to mid-sized insurance companies. Sub debt is eligible as regulatory capital under Solvency II and as such insurance companies receive all the benefits of debt without the drawbacks of equity.

MEDIA SPONSOR

InsuranceERM.com is an online service that has established itself as an indispensable source of information on all aspects of risk and capital management in the insurance industry. Here you'll find the whole range of related issues covered comprehensively.
Insurance Ireland's 30th Anniversary Partners
Insurance Ireland is proud to celebrate 30 years as the voice of the industry. We thank our partners for their support of our celebrations on May 25th, 2016.

II CEO BREAKFAST SPONSOR
KPMG brings leading insights and innovation in Audit, Tax and Advisory services. They aim to be the number one firm by reputation, differentiated by quality with the very best people. From the impact of new and changing regulation, to creating new business models and strategies to entering new markets, KPMG clients value the advice, expertise and experience they bring to the critical issues that face organisations every day.

II 30TH ANNIVERSARY COCKTAIL RECEPTION
Leading law firm William Fry provide a client-focussed service that combines technical excellence with commercial awareness and a practical, constructive approach to business issues. Strong client relationships and high quality advice are the hallmarks of their business with a focus on the need to achieve results for their clients. Continued investment in people, technology and research maintain the firm's ability to provide practical and prompt solutions, while devoting exacting attention to detail.

II 30th ANNIVERSARY GALA DINNER
Deloitte provide audit, tax, consulting and corporate finance to public and private clients spanning multiple industries. Deloitte are a leading provider of professional services to the Insurance industry in Ireland. Their comprehensive approach is based on deep industry knowledge, broad functional experience and a master of technology. They can help you strengthen your brand and grow your business profitably with services from strategy to definition to delivery execution and business transformation.

Global Federation of Insurance Associations Gala Dinner Sponsor
Accenture is a global management consulting, technology services and outsourcing company, with more than 336,000 people serving clients in more than 120 countries. Combining unparalleled experience, comprehensive capabilities across all industries and business functions, and extensive research on the world's most successful companies, Accenture collaborates with clients to help them become high-performance businesses and governments. The company generated net revenues of US$30.0 billion for the fiscal year ended Aug. 31, 2014.
Conference Supporters
We thankfully acknowledge our supporters of the 8th Insurance Europe International Conference:
Happy Easter
We would like to take this opportunity to wish all our members, partners and sponsors a very Happy Easter, we hope you will have the opportunity to enjoy some of the 1916 commemorations over the Easter Holidays.

We would like to warmly acknowledge the sterling work of our Strategic Steering Team and Advisory Committee for the advice and assistance provided to us in the planning of the conference.

We look forward to welcoming you to the 8th Insurance Europe International Conference taking place on Wednesday 25th May at The Double Tree Hotel. For more information and to book your place please click here.

Insurance Ireland (Member Association) Limited trading as Insurance Ireland is a limited liability company. Registered in Ireland. No. 553048. Registered Office: First Floor, 5 Harbourmaster Place, IFSC, Dublin 1, DO1 E7E8
Click Here if you want to unsubscribe.